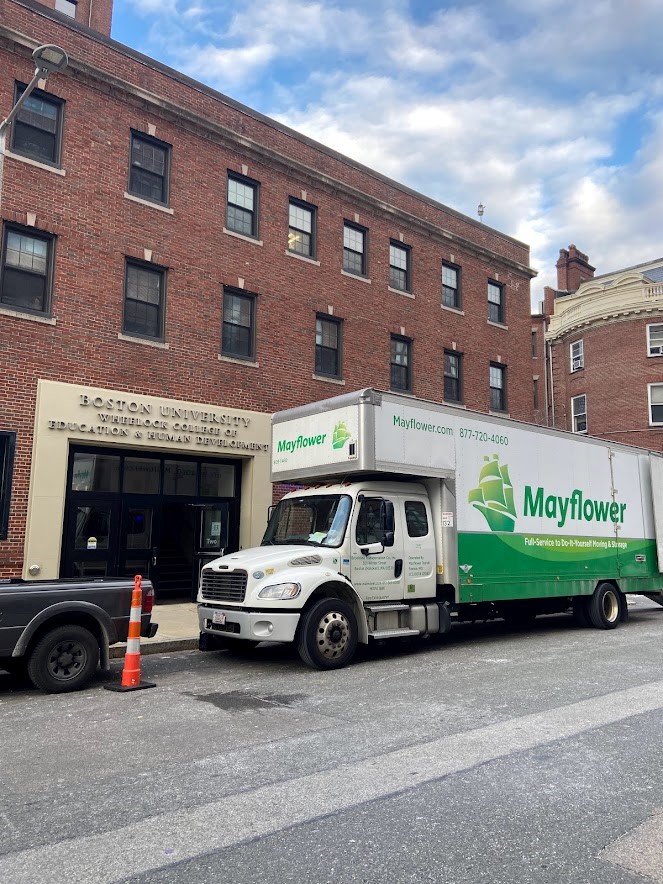 Move Client – RHC General Contracting, Wheelock College-Boston University
Move Location – Boston, Massachusetts
Move Timetable – December 2022-June 2023
RHC General Contracting began a buildout/renovation at Wheelock College-Boston University's College of Education and Human Development at 2 Silber Way, Boston, MA. The renovation would take seven months. RHC General Contracting, also of Hanover, Massachusetts, hired BTI to manage assets in the building.
The building consist of 22,000 square feet over seven floors. The primary assets that needed relocation included furniture and office equipment. Storage areas rotated as needed.
The project had four phases. RHC picked a floor or floors that they were going to renovate; BTI project management then devised a mapping plan so we could put the furniture back exactly as it was before moving. Once that was settled, we moved the items to a different part of the building for storage during renovation, and then returned all items back to the exact original location.
The project involved extensive planning with both the College-University officials and staff and RHC as to where things in the building could be stored without interfering with BU's operations or the construction work.
The buildout, along with the asset management/storage component concluded at the end of the school year in June 2023.
While BTI has done projects at many colleges and universities, the Wheelock College-BU project represented the first collaboration between BTI and RHC General Contracting. Both companies are headquartered at 301 Winter Street in Hanover, Mass.
"We've known the Rohlfings for years and I'm glad we found a project where we could partner and take advantage of their skill set and experience with asset management projects," said Rob Head, owner of RHC General Contracting. "We needed a reliable mover for the BU project, one who could deliver on both the communication end and the actual work. BTI lived up to that standard and then some."
In addition to educational and institutional work, BTI offers a wide range of relocations services for its government, medical, lab & scientific and commercial customers. For complete information, visit our relocation services page.