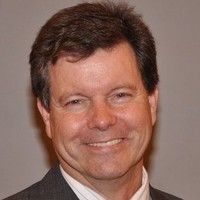 Brookline Transportation, Inc. (BTI), a Mayflower Van Lines agent specializing in commercial, lab, medical, science and residential moves, was recently awarded a Certificate of Excellence from the Better Business Bureau. BTI earned this recognition for having a Customer Loyalty Score of 100 percent and no customer complaints filed with Better Business Bureau® in 2019.
"In our business, preparation is every bit as important as our execution. The better prepared for a move we are the better the end result. Earning a 100 percent Customer Loyalty Score from the Better Business Bureau® means we are preparing for and doing our job at the highest level," said George Rohlfing, owner of the family-owned and operated Brookline Transportation, Inc (BTI).
BTI has been a member of the Better Business Bureau® since 1997. The company celebrated its 22nd anniversary as a Better Business Bureau member. During that time, BTI has sustained an A+ rating.
A Boston moving company with an A+ Better Business Bureau rating
"The A+ Better Business Bureau rating means a lot to us. For starters, it means we're doing a pretty good job at moving our commercial and residential customers," said George Rohlfing, owner of the family-owned and operated Brookline Transportation, Inc (BTI). "It also means that when something goes wrong—and let's be honest, that does happen—we take care of it to our customer's satisfaction."
The rating takes on even greater significance since BTI formed a special lab division last year. The lab division offers services to address the specific intricacies of a moves for medical, industrial and educational labs. That includes customized containers to match the size and delicacy of a particular piece of equipment. That customization also takes into consideration the temperature requirements of the equipment being shipped.
"Many lab managers require a certain temperature be sustained during the move. This is true for a lot of the expensive equipment that must be transported as well as moves that include lab samples and specimens and live animals—the proverbial and literal lab rats," said Rohlfing. "For a Boston moving company like ours, the Better Business Bureau ranking means even more as we have added these types of specialized and sensitive jobs. The stakes are much higher and its quite satisfying to know we sustain a high level of service no matter what the move." BTI offers a wide range of relocations services for its residential and commercial customers. For complete information on BTI's relocation services, please visit https://www.usamover.com/ or call 800-766-7724.