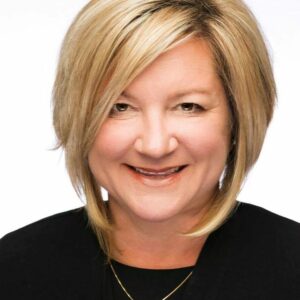 Katie Dawson, Cape Cod and the Islands Sales Executive for Boston mover Brookline Transportation, Inc. (BTI), a Mayflower Van Lines agent specializing in commercial, lab, medical, science and residential moves, was recently selected for the Cape Cod & Islands Association of Realtors® 2020 Leadership Academy. Fourteen other real estate professionals were selected to participate in the seven-session program.
"We're very proud of Katie and this major recognition," said George Rohlfing, owner of the family-owned and operated Boston Mover Brookline Transportation, Inc (BTI). "With her experience as a real estate agent and her knowledge of both commercial and residential moves, Katie has been a tremendous asset to our firm, and we're delighted for her to have this incredible opportunity."
According to the Academy's website, "The Leadership Academy chooses applicants who embody what is important to Realtors®. When buying or selling a home, a Realtor® provides a level of professionalism and local knowledge that will help immensely with process." Dawson and the other 14 members will work on improving their leadership skills and community knowledge.
The Leadership Academy sessions, to beheld at unique locations across Cape Cod, will cover topics related to skills enhancement, business development, and community-building and will provide attendees a foundation to hone and execute their leadership style.
"I am thrilled, honored and excited about being accepted into our association's elite leadership development program," said Dawson, who has worked for the Boston mover the past five years. "I can't wait to meet my fellow classmates from the top real estate agencies on Cape Cod and bring back my experiences to BTI customers and staff."
BTI offers a wide range of relocations services for its residential and commercial customers. For complete information on BTI's relocation services, please visit https://www.usamover.com/ or call 800-766-7724.