Client –National Distribution Services (NDS) on behalf of CVS
Assets – LED lighting and associated boxes and pallet
Asset Destination – CVS locations across eastern Massachusetts, Rhode Island, southern New Hampshire and southern Maine
Timetable – June 2021 – October 2021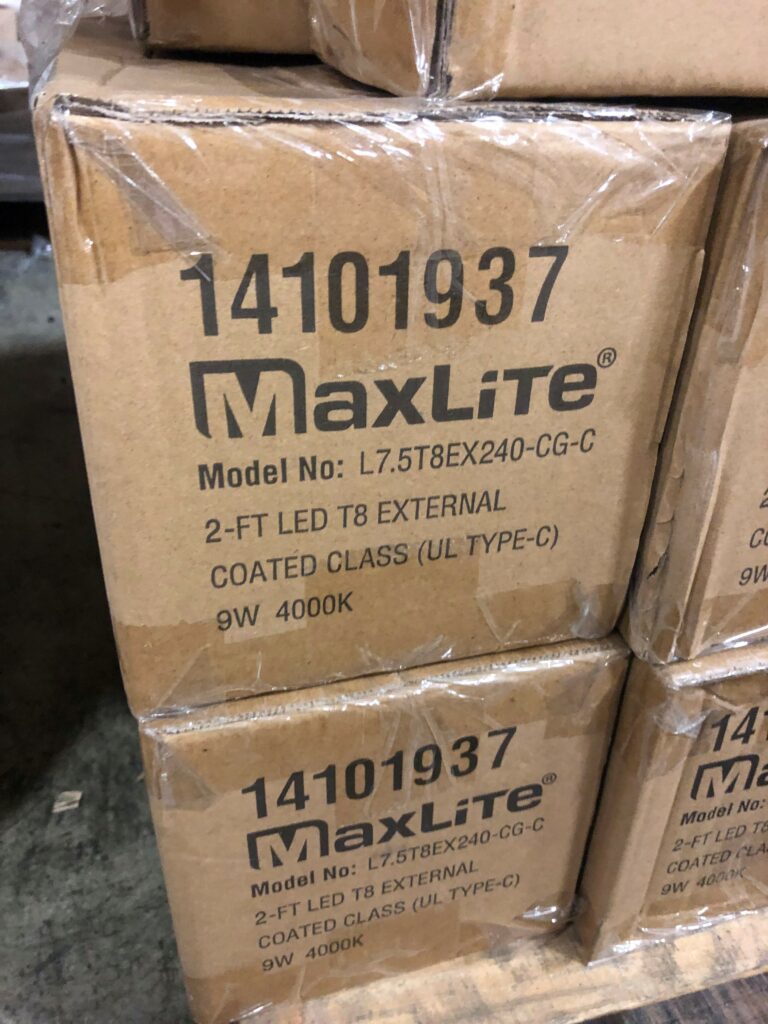 Seventy-two CVS locations across New England made the decision to convert all their stores to LED lighting. The contractor handling this project, National Distribution Services, reached out to BTI to store and manage the LED lights and dispose of the old lighting and the associated debris from the new lights (e.g., cardboard boxes, pallets, etc.)
Checking in the inventory of LED lights involved use of sophisticated bar code scanning technology that gave BTI attendants full traceability to the lot level.
For each location, NDS would arrive at BTI and requisition the lights needed for installation at a particular CVS location. BTI would fill that requisition, tracking with its real-time asset management system, and NDS would head out to a CVS location and complete the install.
NDS would also return to BTI the old lights as well as the boxes, pallets and other associated debris from the installation. Utilizing its network of waste management and recycling companies, BTI would then coordinate disposal of these items. The project began in June 2021 and concluded in October 2021.