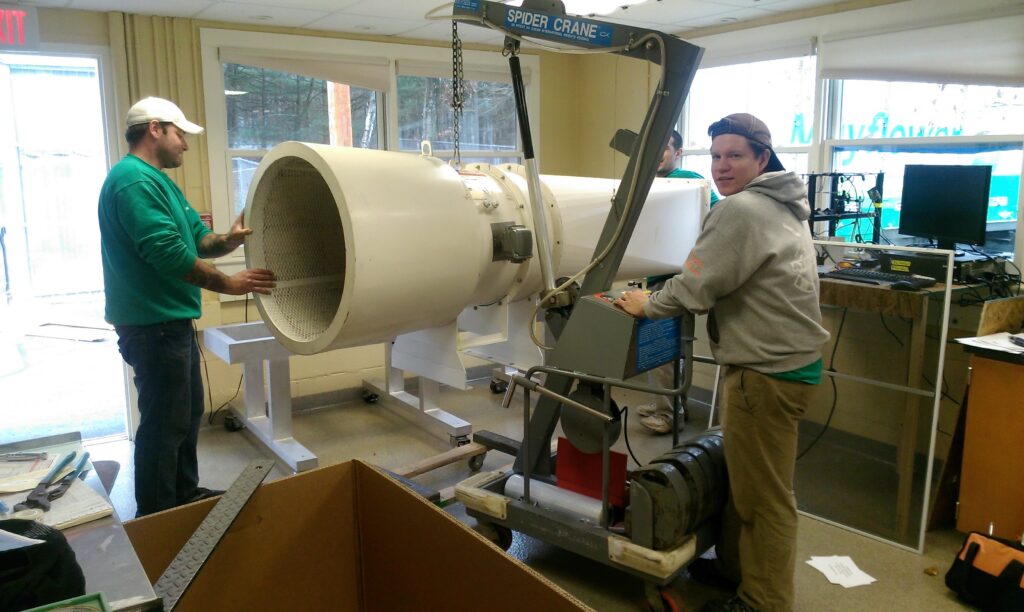 Lab Move Client – The Combes Lab
Lab Move Location – Harvard Field Station, Bedford, Massachusetts
Lab Move Destination – University of California-Davis, Davis California
Lab Move Timetable – November 2018
We see drones fly about nowadays and it doesn't really even phase us anymore. Yet the minds behind developing the technology to create never rest. The Combes Lab is an organization involved in this endeavor. It's study, Biomechanics and Behavioral Ecology of Flying Insects, was intended to develop drone technology to soar to even greater lengths (and heights).
The study took place at the Harvard Field Station in Bedford, Massachusetts and involved literally putting insects into a wind tunnel. How cool, right? When it came time for the lab to move from Harvard Field Station to the University of California-Davis, BTI & Chipman Mayflower won the bid to the wind tunnel from coast to coast. Ironically, flying was not an option.
While there was a lot of expensive and delicate equipment to be moved, none was more pivotal than the wind tunnel. Using the spider crane, the tunnel was disassembled and delicately wrapped for transport. Once disassembled, BTI used anti-static wrap and built a customized crate to pack the wind tunnel.
The entire load took one day to pack into a Mayflower truck and was then transferred to the warehouse, loaded onto the over-the-road air ride trailer, thus beginning the trek from one coast to the other.
Insuring valuable goods in transit is an integral part in planning any lab relocation. The team conducting the study at Combs Lab had a requirement over the standard coverage options. We were able to satisfy their needs for complete coverage during the transport to give them peace of mind during the cross country travels.
The goods arrived at UC-Davis without a sting–lab move complete. Once placed into the new lab, the Combes Lab team resumed their research in the enhancement and development of drone technology.